About Garrafeira Soares
Know our concept
Garrafeira Soares is mainly dedicated to the retail and gross selling of drinks, coming out as market leader in the region where it's located.
With eighteen own stores in the main cities of the Algarve Region and a strong team of salesmen, it has a vast costumer portfolio both on trade and off trade channels.

Being distinguished two years in a row by PME Excelência prize, Garrafeira Soares has partnerships with all main international companies like Pernod Ricard, Primedrinks, Diageo and Bacardi Martini.

Keeping up with market trends e investing strongly in its expansion, Garrafeira Soares exclusively represents brands in Portugal, among them: Duval Leroy Champanhe, Monin liqueurs, Campeny liqueuers, Sambuca Antica, Volare liqueurs, allying itself with prestigious brands with high demand in the Portuguese market, answering consumer needs.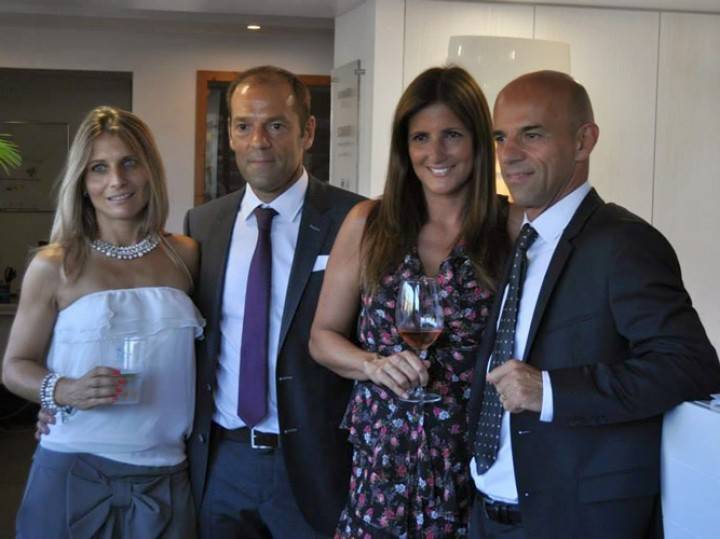 A little of history
In 1983, Maria Antónia and João Soares settled with their two sons in Albufeira and started company activity with the opening of a mini-market, which after a few years, would be restructured giving birth to the first wine shop.

It belong to the second generation, João and Paulo Soares and to the daughter-in-law the responsibility of the Garrafeira Soares group's growth. The company's activity is now divided in two very distinct areas: retail selling with a network of fifteen stores located in the main cities of the Algarve, and gross selling supported by our salesmen team. In total, the company employs more than a hundred people.

Familiar management, that had always defined Garrafeira Soares actions, has allowed a sustainable business growth, setting it in a leading position on the market. Never unrelated to this good performance, Garrafeira Soares' relationship politics with its clients and suppliers. The business bonds nurtured throughout the years along with the impeccable ethic behaviour, allowed the creating of strong partnerships built upon respect, trust, esteem and even friendship.

The quality and professionalism of all the collaborators, the incredible costumer portfolio and the excellent relationship with all of its national and international partners are the highlights of the heritage owned today by Garrafeira Soares.
Vision & Mission
Vision
Be the company of reference, recognized as the best option by the clients, collaborators, suppliers and general community because of quality of our products, by the services we provide and relationships we create.
Mission
To establish lifelong relationships, investing in the client and adding value to its business while keeping the quality of the service and the competitive prices.
Integrity
Compromise
Quality
Exceeding results
Appreciation of human potential
Constant bettering
Innovation
Sustainability
Excellence